Day 2: Indiana
After a good breakfast at our hotel, we drove along a foggy I-71 to Cincinnati, OH, where the plan was to get off the highway and follow the 
Ohio River Scenic Byway
 along the border between Indiana and Kentucky, through Aurora, all the way to Madison, IN. If you ever happen to be around there I strongly recommend driving along this beautiful road. 
This is the Hillforest House Museum, in Aurora, IN. The National Historic Landmark is located right at the beginning of the Ohio River Scenic Byway, which we followed all the way to Madison, IN.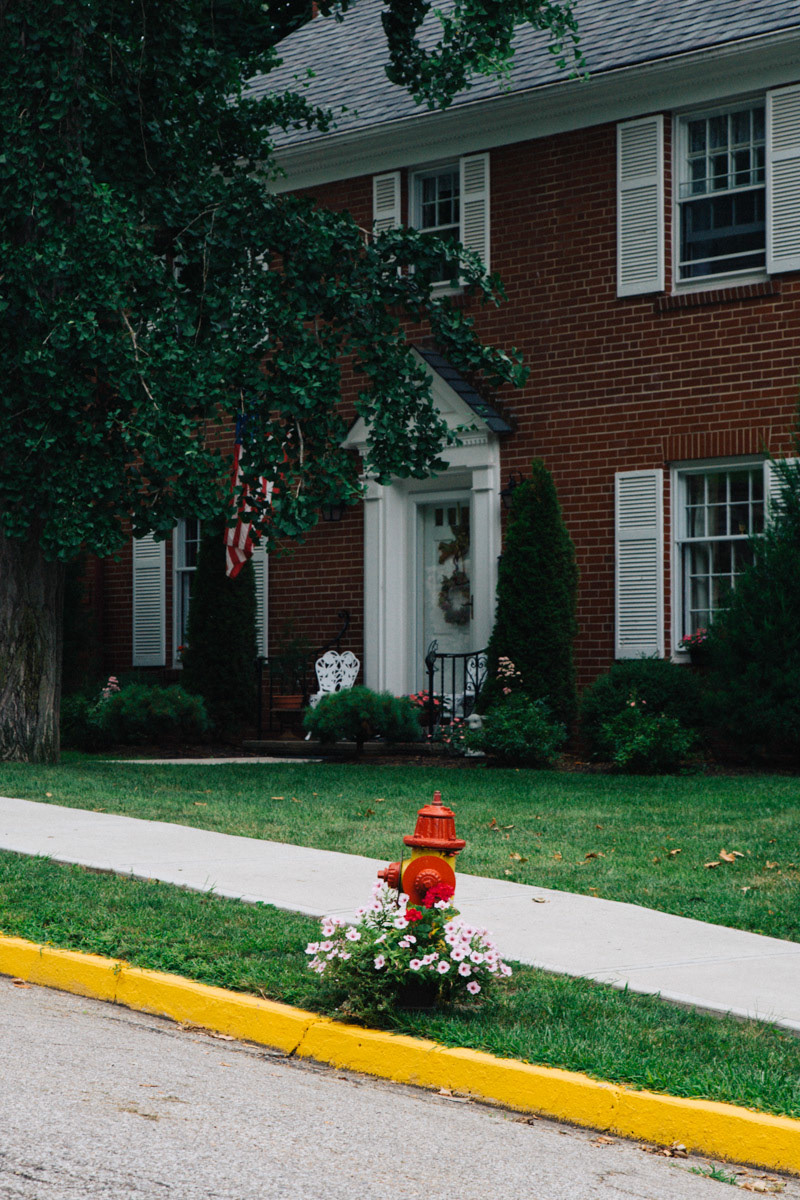 Corn seedlings are proverbially supposed to be as high as someone's knee by July 4th. The following pictures were taken on July 4th but, as you can clearly see, the corn is certainly not knee-high.

We were driving along the Ohio River Scenic Byway when, all of a sudden, I notice this abandoned grocery store. It was too late too stop, so I kept going, but for the next few minutes I had this very picture framed in my mind, with the beautiful contrast of the green weeds with the reds and blues of the two vending machines and of all the other signs. It took me about a mile to decide that I had to make a u-turn and drive back to capture this image.

A little before lunch time we drove through Rising Sun, a quiet town on the western side of the Ohio River. We stopped on Main Street and took a brief walk.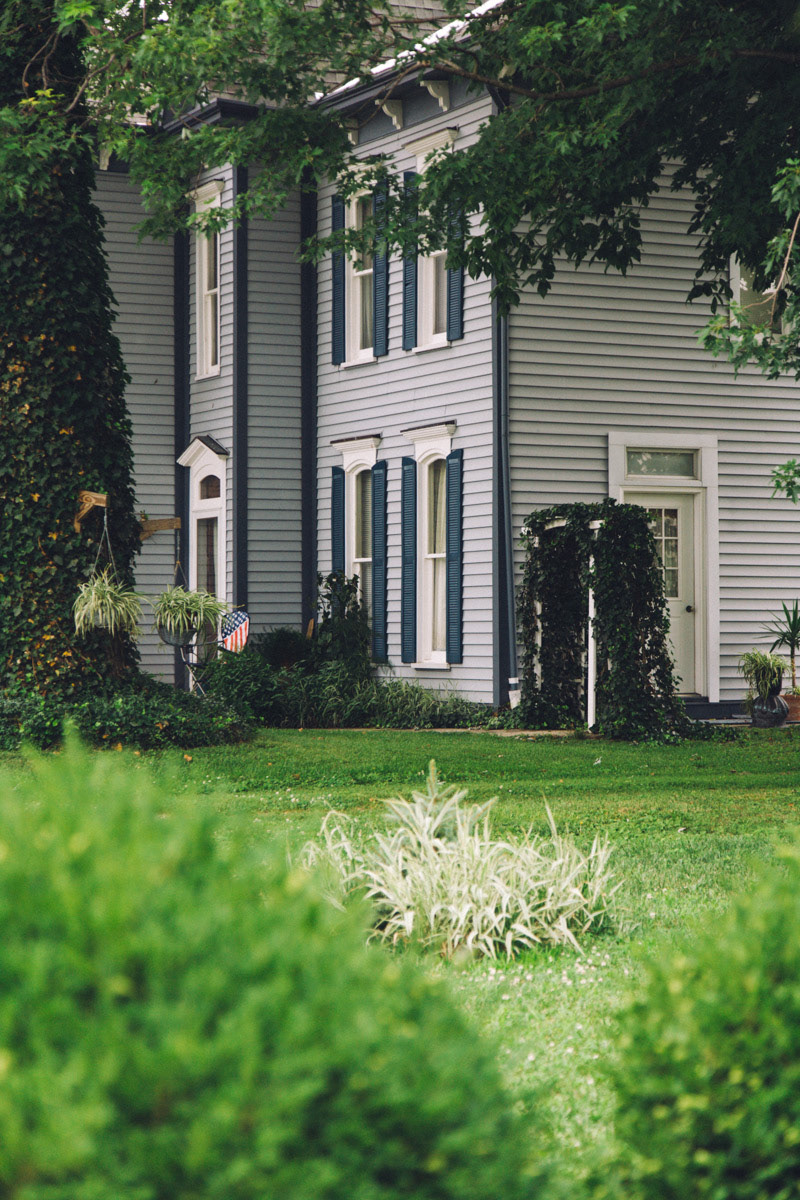 On the corner of Main Street and Poplar Street there was this house with this beautiful brick wall painted deep blue and a metal staircase painted white going to the second floor. 
It reminded me of the colors of the American flag and, if you know me well you also know how attracted I am by interesting geometries. I could not let this one pass away without taking a few pictures.

Once it started drizzling, we went back to car and drove to Madison, where we stopped at the Sweet Kernel to enjoy a delicious burger and a soda, fully immersed in the colorful experience of this nice little diner.

After we made the decision to take a cross-country road trip, one of the most difficult things to do was to decide which route to follow. We spent many nights going through all the possible options. Finally, we picked US 50 to guide our trip, including several detours to allow us to reach all the destinations we wanted to visit along the journey. US 50 is a major east-west route, stretching 3,000 miles from Ocean City, Maryland to West Sacramento, California, crossing the United States right in the middle.
Therefore, it was with some excitement that, in the afternoon of the second day of our trip, we reached for the first time US 50, following it for a couple hundred miles, reaching our hotel, north of Evansville, IN, by dinner time, when the trip odometer read 995 miles.