Day 11: Bryce Canyon National Park
We had reserved the entire day to visit the Bryce Canyon National Park. There are several ways to experience this unique park. We chose the simplest one, which consists of driving to Sunrise, Sunset, Inspiration and other Bryce viewpoints, which offer stunning views from the rim of the canyon.
Early in the morning, while Yasuko was still sleeping, I got up and drove to Sunrise Point. It was still dark when I got there, yet there were already a handful of photographers lined up with their tripods setup along the rim.  
After the sun rose, I quickly drove to a coupe of different viewpoints, to get an idea of the viewpoints and possibilities and, at the same time, capture that exquisite morning light, grazing the landscape accentuating its color and features. Then I drove back to the hotel, to meet Yasuko for a nice breakfast together.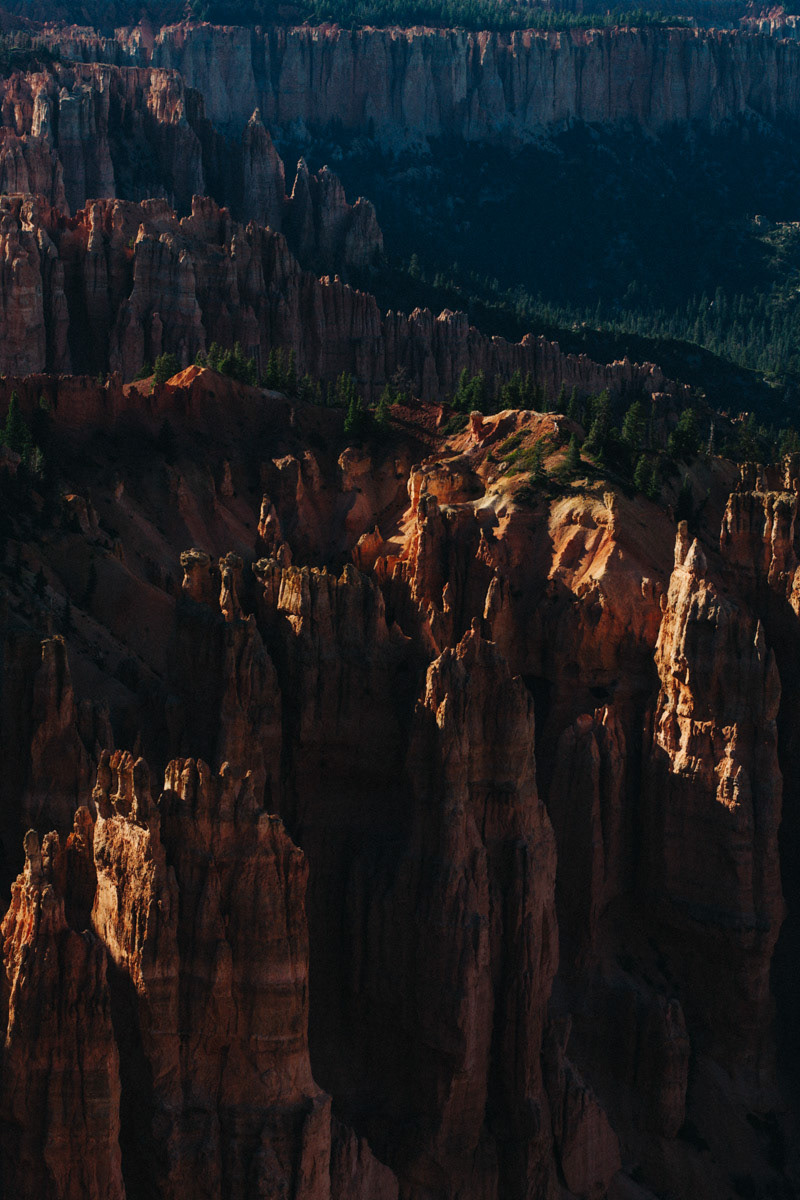 After breakfast, Yasuko and I drove to all the viewpoints to capture some more images, losing ourselves in the wondrous landscape created by the slot canyons, windows, fins, and hoodoos tinted with color variations simply too numerous and subtle to name.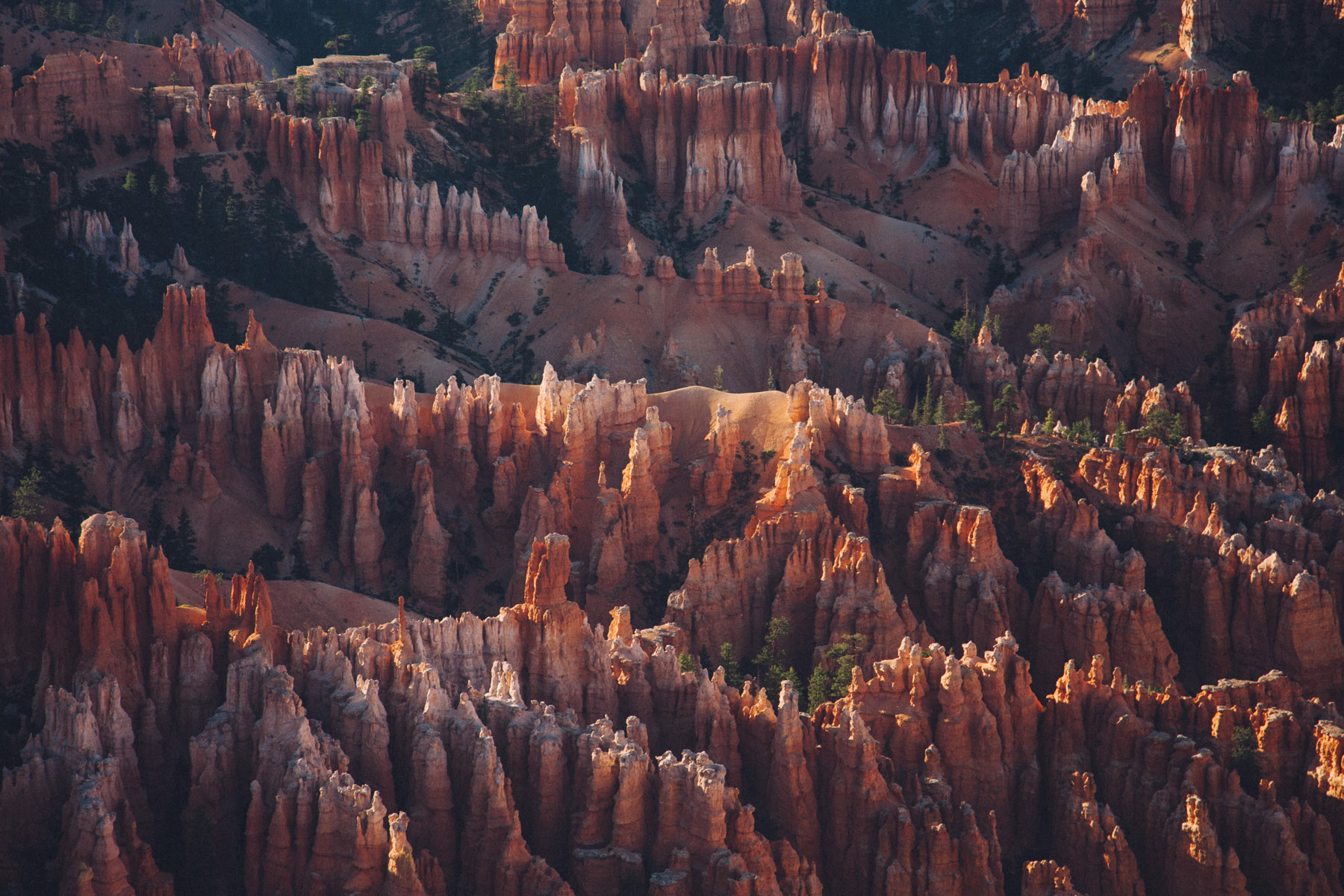 The rest of the day was spent in the small village by the entrance of the park, perusing the stores, tasting the food and relaxing in the magical atmosphere of this spectacular park.